Look around. What you see is the transformation. It's been here for a while now, affecting businesses, global order, and everyday life. Like every big move, the one we are witnessing now requires a massive change in people's mindsets and companies' cultures.
With employee pushback being a key barrier to digital transformation acceleration, organizations need to create robust environments where workers would have favorable conditions to welcome innovation and remain productive.
Embracing hybrid workplaces, eliminating digital friction among employees, and introducing flexible working policies don't work in isolation. The main change underlying the success of modern organizations has to be made from the inside, and mastering digital dexterity is a pilot to this change.
What is digital dexterity and why is it important?
The term digital dexterity was first used and explained by Gartner as employees' desire and ability to embrace existing and emerging technologies for getting better business outcomes. It's a cultural change that helps both organizations and employees effectively pivot digital initiatives through understanding the real value of innovation.
In almost five years since its first mention, digital dexterity has become a key objective for organizations that leverage technology and accelerate transformation by rethinking operations, roles, and workplaces.
But why can't business leaders simply embrace innovation, adopt new technologies, and start using them right away?
But why can't business leaders simply embrace innovation, adopt new technologies, and start using them right away?
No innovation comes flawless
And it's the objective reality we need to deal with. Building resilience to the drawbacks and outcomes of disruptive technologies as well as finding ways to maintain high productivity levels throughout the process of transformation is the only way for companies to evolve.
Technology adoption will not happen without culture change
Simply switching to Zoom calls and creating a shared space in a cloud repository is not enough to make your team collaborate in a new way. To really put the puzzle together, executives, managers, and stakeholders should work to reflash their mindsets and get ready for a journey of a thousand miles they will walk hand-in-hand with the workers.
Hybrid work is here to stay
Which means sooner or later companies will not only allow employees to choose the place to work from, but will need to create and maintain fair hybrid workplaces preserving diversity and equality of workers of different ages, beliefs, and occupations. This is only possible when everyone understands the value of innovation and is ready to be a part of it.
Is there a workforce digital dexterity skills gap?
Now, after we've been into COVID, and witnessed the rise of virtual currencies and conversational AI, nobody seems to question the inevitability of digital initiatives. By 2022, 40% of employees reported improving their digital skills and 85% expressed a strong determination to learn even more. But do they have enough opportunities to master innovation?
With 2 out of 3 workers reporting they are learning too slowly and 64% complaining about having not enough technology assets at their workplaces, employers should come together around the creation of conceptually new digital-first environments.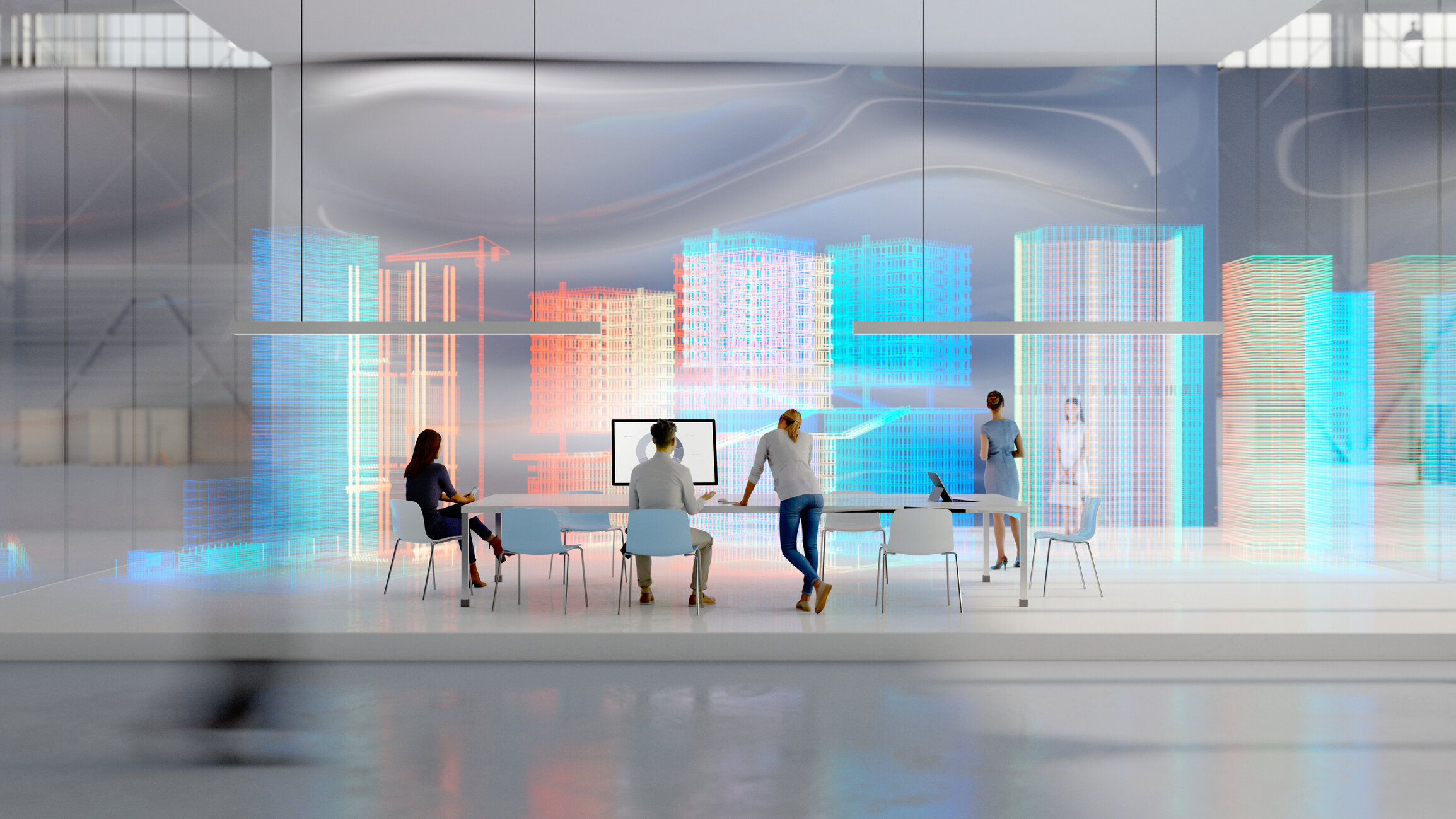 How to achieve digital dexterity at your workplace?
So, today it's not the employees who are missing digital transformation skills, but mostly companies that need a better move to become digitally dexterous. But what does it mean in practice?
Key components of digital dexterity
While the aspiration for digital dexterity finds various implementations at modern workplaces, its key components remain the same for organizations of different scales and levels of digital adoption.
Components of digital dexterity
An innovation-ready environment
Supporting CIOs in their desire to build data-centric organizations
Establishing human-centric security practices
Investing in custom tools for remote collaboration
An agile digital-first corporate culture
Helping employees overcome digital friction
Explaining the value of upskilling
Embedding mentorship and mental support in corporate culture
Investing in soft skills training
Grounding on the combination of a tech-empowered ecosystem and a conscious passion to implementing digital initiatives, companies become prepared for the enablement of dexterous workplaces and have significantly more chances to succeed in digital transformation.
Enabling digital dexterity at workplaces
Moving on to the ways of achieving digital dexterity at modern workspaces brings us to the concept of the digital workplace, a virtualized tech-enabled office space that provides distributed teams with tools and workflows for effective collaboration.
Let's take a closer look at the concept.
On a high level, a digital workplace is a set of components responsible for keeping hybrid teams operational—from the infrastructure and storage to communication assets and management tools. Although there is no one-size-fits-all digital workplace transformation solution, they are all built on four essential pillars.
A digital-first infrastructure
Ensuring employee mobility with a set of interconnected devices and technologies that allow accessing workstations remotely.
Cloud enablement provides robust opportunities for hybrid teams' day-to-day operations and helps organizations scale when teams grow or business landscape changes.
Reinvented security practices that help companies address migration to virtual spaces, handle the growing process complexity, and avoid reputational losses.
Moving to the cloud?
Explore our transformative services
Remote collaboration assets
A shared cloud-based storage to make corporate data easily accessible in real-time.
Intuitive workplace navigation, corporate knowledge base, and interactive assets for employee training and onboarding.
Extensive use of audio and video communication tools to help distributed teams overcome barriers and restore the sense of presence.
Productivity enablers
An integrated toolset for project and task management that helps line managers understand workforce capacity and manage workload.
A tailored suite of applications for document processing, product presentations, accounting, analytics, and more.
Intelligent automation of routine work activities as a way to increase employees' operational efficiency and unleash time for research and development.
Assets for business growth
Custom dashboards that provide executives with consolidated real-time view of key processes, allowing them to easily measure results within a specific department.
Integrating analytics tools to help businesses make data-driven decisions, scale, and evaluate the impact of their digital efforts.
Leveraging crowdsourcing tools to collect and validate employees' insights on process improvements, use them to create worker-centric experiences and grow.
These are just the examples of essential functionality companies should consider implementing to become digitally dexterous. In reality, the list is far more diverse and can be tailored based on your teams' preferences, workflows, and transformation challenges.
Looking for ways to future-proof your digital workplace?
Building comprehensive and innovative workplaces is a proven way to achieve digital dexterity and scale. At Trinetix, we cherish innovations by developing custom business transformation solutions. If you aim to create sustainable spaces for your teams' productivity and enable a single control board for executives and top managers—don't postpone your success. Let's chat about developing a workplace of the future today.