The past few years have been exceptionally harsh for privately held logistics companies, brokerage firms, and 3PL transporters. Post-Сovid recovery, massive port closures and congestions, and labor shortages resulted in a decline in global demand and made transportation companies adapt their pricing strategies to stay afloat.
Carriers are staying on the edge of bankruptcy, and the situation is not getting any better. According to different market forecasts, every third trucking company in the US is inching closer to financial collapse. That only is the most recent bankruptcy announcement made by Yellow, an America's largest trucking company.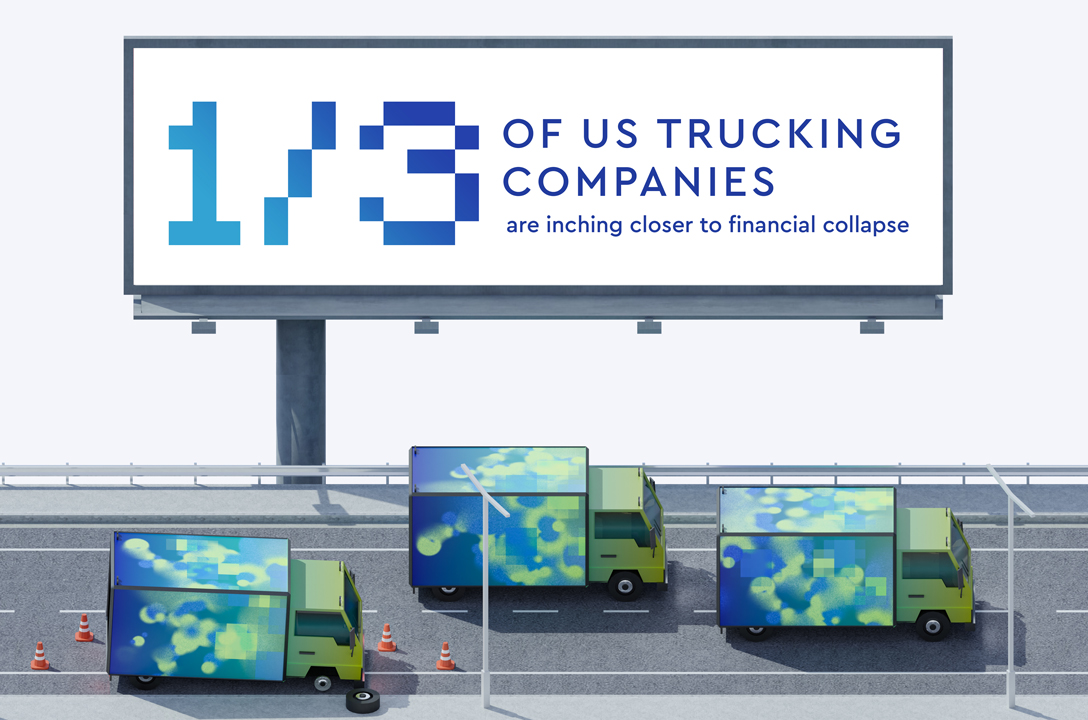 How did cost and demand fluctuations bring us here?
Isolated from the economic crisis and the changing today, the cost of every shipment consists of two parts: the projected expenses that can be anticipated and planned for and unforeseen costs that arise unexpectedly.

In critical situations, when unforeseen costs grow, carriers and brokerage firms have to adjust regular costs providing customers with lower prices. While for customers a good price becomes a carrier's competitive advantage, the latter have to sacrifice their revenues to retain customers and remain operational.
What about demand?
The demand for freight transportation depends on the economic and geopolitical conditions.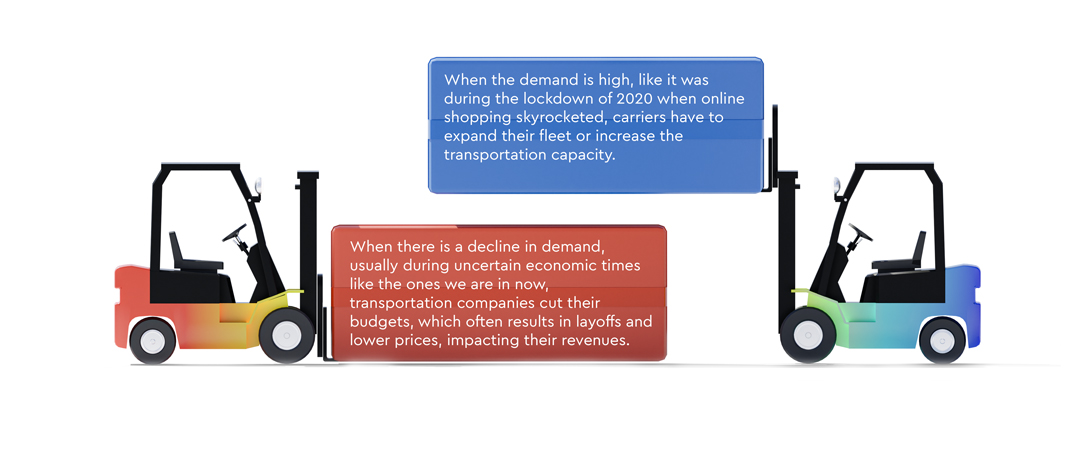 So, adjusting costs helps transportation companies address demand fluctuations. And crisis times are the point where the two constraints meet each other to help carriers move forward. The question is how freight carriers can adapt to market changes and withstand the competition without losing their revenues.
Reduce the time and cost of quote acquisition
Acquiring a freight quote takes time. Often it's up to 30 minutes spent per quote. This involves a logistics coordinator manually calculating freight pricing and providing shippers with detailed information about the potential offer, including mileage, truck characteristics, and the estimated cost of transportation.
Today, when "time is money" is more relevant than ever, spending that much time on quote acquisition is an unaffordable luxury for carriers. To provide shippers with competitive prices and get reasonable profit, they should think of automating manual operations, thus increasing the chance of winning deals.

Our experience of cooperation with a privately owned brokerage company shows that leveraging RPA and consolidating freight quote data allows transportation businesses to process 5X more freight quotes within the same amount of time.
Determine the most efficient routes for transporting goods
A successful transportation company is the one that makes resilience its top priority. By considering changing factors like current traffic conditions, fuel costs, and delivery windows, logistics teams can adapt to unexpected changes in demand or supply, such as spikes in orders or disruptions in the supply chain.
To ensure they can deliver goods despite unexpected circumstances, global transportation leaders like FedEx, UPS, and Maersk implement dynamic route optimization. Creating comprehensive logistics dashboards and continuously analyzing real-time data allows carriers to automatically reroute shipments on the fly to minimize delays, reduce fuel consumption, and optimize delivery schedules.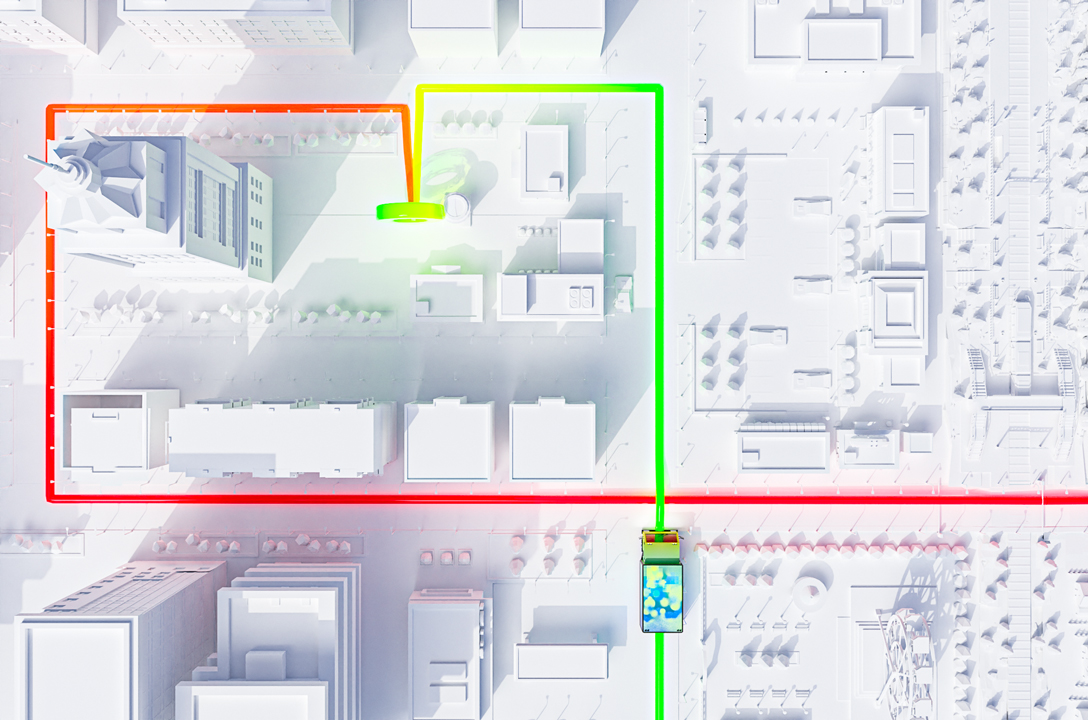 Focus on quotes that yield the highest profitability
Often, focusing on well-paid shipments from large suppliers doesn't bring carriers the desired profits, as the key to success lies in the plain of margins. By trying to acquire quotes with higher margins, carriers are more likely to get desired profits and maintain a competitive edge.
Analyzing past freights and defining positive trends in transportation data can help transportation providers detect shipments that had the highest margins and focus their efforts on bidding for those.
Carriers can use data science and automation to divide and study past data. This helps them find quotes that make the profits they expect. For example, they can look at shipments from Alabama that travel around 600 km on average.
Enhance decision-making and factor risks
Logistics and transportation are full of risks. These include traffic congestions, cargo theft, customs delays, or technical issues—typically a carrier can't predict those. Data analytics can help service providers detect weak spots in freight transportation and factor the risks into the pricing. This way they can easily calculate if the freight is worth bidding for.
By having freight transportation data at hand, carriers can learn about shipping issues as long as they spot troubled facilities, warehouses where loading and unloading takes the most time, or routes with heavy congestion.
Further implementing AI and advanced analytics, carriers can take a step forward and predict potential financial losses like extra fuel consumption or downtime fines. By analyzing projected costs, carriers determine optimal prices for each shipment. This enables enhanced decision-making and allows them to decline unprofitable bids, protecting their bottom line.
Find ways to tap into new markets
The sweet spot for profitability in freight transportation isn't always in strategic shipments. It can be found in new markets, where smaller shippers are willing to pay more due to limited carrier options for their goods. This principle can potentially become a game-changer for freight transporters. However, using it requires carriers to get an efficient channel for communication with suppliers.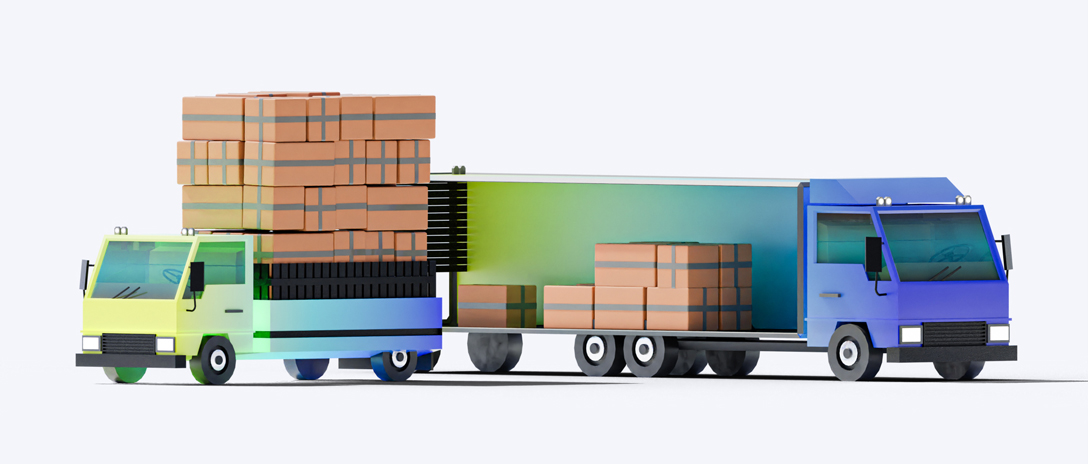 How can carriers connect to shippers in need? Similar to the way shippers communicate with their customers—through a tailored logistics portal. Carrier portals offer transportation companies and brokerage firms the ability to request and receive quotes for shipments and streamline the process of finding suitable freight and negotiating pricing.
Secure the future of freight management with Trinetix
Coming prepared for massive disruptions and freight transportation inconsistencies is possible. Even in times of uncertainty, data analytics and intelligent automation become a savior for transportation companies and freight brokers. Harnessing resilience and agility, carriers can build future-proof systems and remain profitable despite demand and cost fluctuations.
At Trinetix, we use a systematic approach to solving freight management challenges and employ our best talent to help you deliver impactful solutions that keep your business objectives first. If you need a strategic technology partner to help you navigate the unpredictable tomorrow, let's chat about developing an action plan to help you come prepared